Welcome to Andover Seventh-day Adventist Church!  My name is Adam Breiner and I have been a pastor in the Seventh-day Adventist Church since 2011. 

I'm someone who didn't grow up in the church; I became a Christian when I was 20 years old.  I was searching for God and I didn't have many friends who believed in God or actively worshiped God.  I didn't know where to go with my questions, so I started with prayer and after some time picked up a Bible and started reading.

 
I think one way to describe prayer is just letting your heart talk out loud to God.  When I started praying, I sensed Someone was listening.  The first thing I learned about God was that He listens.  A little later I tried reading the Bible but I thought it was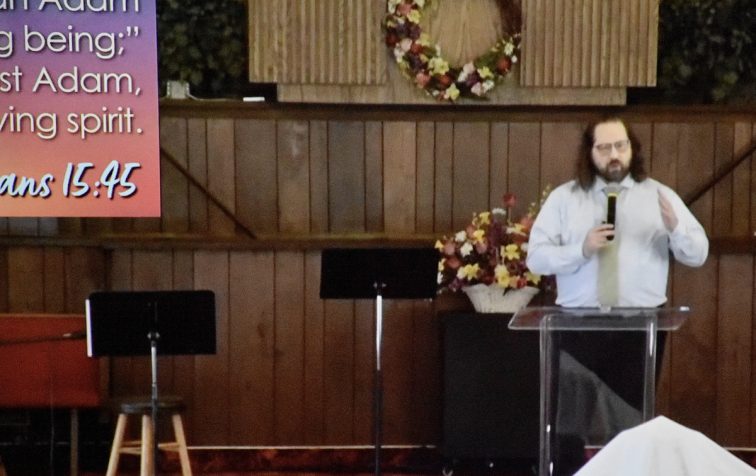 confusing and I couldn't relate to it.  After some fumbling around, I started reading the Gospels in the New Testament—the stories about Jesus.  When I read about Jesus, I realized that this is who God really is.  Not only does He listen to prayer, but He responds to it.  Before I was even alive to try to pray, God sent His Son into our world to show us what He is really like and save us from death and the tragedies of sin.
I also started going to church.  I had no idea where to go, so I went to a church near my home.  It was a great place to start.  I met people who loved Jesus and worshiped Him with sincerity.  They wanted to follow His teachings and experience His way of life.  As I learned more from the Bible and experienced more life with God, I began worshiping with believers who observed the biblical Sabbath day, and called themselves Seventh-day Adventists.  Not only did they want to honor God by keeping a date with Him every week, but they also looked forward to the return of Jesus to put an end to the heartbreak and violence in our world. 
Maybe this describes a little of where you are now in your life.  Maybe you have visited our website because you are searching for something more. Whether you are just starting out with God or you have been a Christian for a long time, I invite you to come worship with us, to come experience God's presence with people who love Him.  Every Sabbath we gather together to honor and praise God, be touched by His healing Spirit, and be directed by His powerful word.
Check out our different ministries and helpful links.  Feel free to contact me or the church with any questions.  And I hope that we meet soon. 
Blessings in Christ,
Pastor Adam