2019 VBS "Roar! Life is Wild - God is Good!"
Send your kids on a roaring adventure!
Activities planned for ages 3 and up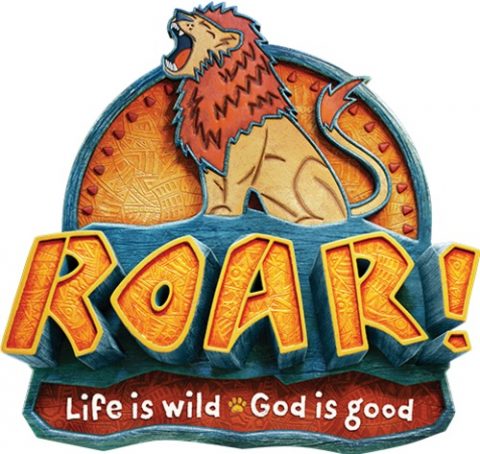 Sunday, July 29 thru Thursday, august 1 
Nightly 6:00 PM - 9:00 PM
At ROAR VBS, kids discover that even though life gets wild, God is good. ROAR is filled with incredible Bible-learning experiences kids see, hear, touch, and even taste! Sciency-Fun Gizmos, team-building games, cool Bible songs, and tasty treats are just a few of the stand- out activities that help faith flow into real life. (Since everything is hands-on, kids might get a little messy. Be sure to send them in play clothes and safe shoes.) Plus, we'll help kids discover how to see evidence of God in everyday life—something we call God-Sightings. Get ready to hear that phrase a lot!
 Parents, grandparents, and friends are invited to join us each evening at 8:30pm for our Safari Celebration, a daily exploration of God's goodness!
We will also be providing dinner for VBS kids, families and volunteers each night from 5:30-6:00pm under the tent in the church parking lot, and All are welcome to join us for dinner!
For children in the neighborhood around Anoka Adventist Christian School on Lincoln Street in Anoka, bus transportation is available each evening for the ROAR VBS program.  The bus will depart at 5:30 PM from the parking lot of AACS to the Andover SDA Church, and then return at 9:15 PM to the parking lot of AACs.  
Visit: www.vbspro.events/p/andoversda to pre-register
---
Location
Andover SDA Church
15036 Round Lake Boulevard
Andover, MN 55304
VBS Closing Program: Sabbath, August 3 starting at 10:45 AM