2018 VBS "Shipwrecked - Rescued By Jesus"
Send your kids on an impacting island adventure!
Activities planned for ages 3 and up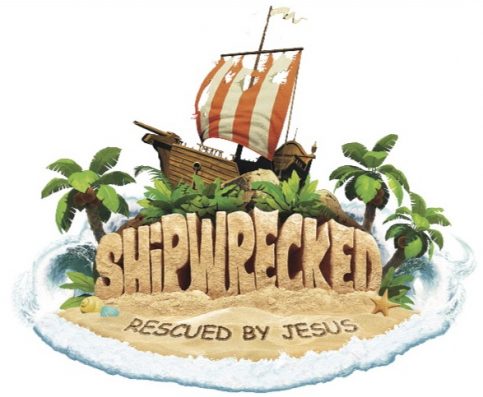 Sunday, July 22 thru Thursday, July 26 
Nightly 6:00 PM - 9:00 PM
At Shipwrecked VBS, kids discover how Jesus rescues us through life's storms. Shipwrecked is filled with incredible Bible-learning experiences kids see, hear, touch, and even taste! Sciency-Fun GizmosTM, team-building games, cool Bible songs, and tasty treats are just a few of the standout activities that help faith flow into real life. (Since everything is hands-on, kids might get a little messy. Be sure to send them in play clothes and safe shoes.) Plus, we'll help kids discover how to see evidence of God in everyday life—something we call God Sightings. Get ready to hear that phrase a lot!
Your kids will also participate in a hands-on mission project, through a program called Operation Kid-to-Kid, that will provide seeds for families in Haiti to grow food.
---
Location
Andover SDA Church
15036 Round Lake Boulevard
Andover, MN 55304
VBS Closing Program: Sabbath, July 28 starting at 10:45 AM