THE SHERIDAN STORY - Fighting Child Hunger
April 25, 2020 Update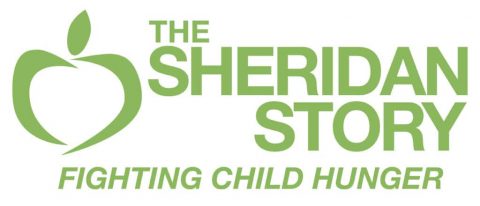 The weekly in-school distribution of food that Anoka SDA Church members assisted with has been temporarily suspended due to the March 2020 closure of schools in Minnesota. Sheridan Story has implemented a community network to continue distributing food bags to children and families. The numbers facing food insecurity are rising. Volunteers and donations are needed.  Click here to see how you can help.
---
Andover SDA Church currently sponsors 15 students at Morris Bye Elementary School in Coon Rapids who have food insecurity in their homes.
Each Friday during the school year, volunteers distribute food to the students' lockers and backpacks, intended to supply families in need with food for the weekend. (In-school distribution temporarily suspended.)
Contact Tammy Schulte if you are interested in helping distribute the food or want to personally sponsor a student. (In-school distribution temporarily suspended.)
It costs just $16 per month to provide substantive, nutritious food for a child to take home for the weekend. (In-school distribution temporarily suspended)
The COVID-19 virus is significantly disrupting all aspects of our community, especially for our children. With schools remaining closed through May 4th and expectations that this will continue for the remainder of the school year, hundreds of thousands of children are living with increased food insecurity.
The Sheridan Story network is responding! We've provided 500,000 meals to children and families in the community. Our food bags are being distributed across 31 school districts in Minnesota and Western Wisconsin on a weekly basis. We are preparing hundreds of thousands more meals to meet the skyrocketing needs. And we will be working long after that to help stabilize families. Click here if you are interested to know more about how Sheridan Story is doing this and find out how you can volunteer your time to make this happen.
"This is uncharted territory for all of us, but Minnesota's and our organization's strongest asset is our ability to work together to serve the children. Thank you for your partnership now and always."